Welding
Industry Leaders Providing Trusted Products World Wide.
Auburn Manufacturing Inc. (AMI) is the leading industry producer of FM Approved welding curtains, welding blankets and welding pads to protect people, plants, and equipment from heat, sparks, and molten metal in the workplace. Today we manufacture 21 certified high temperature fabrics (many times referred to generically as "welding blankets" or  "fire blankets") ranging in temperature resistance from 225°F (107°C) to 3000°F (1650°C).
AMI —The First To Meet FM ApprovalsWe were the first company in the world to have our hot work fabrics tested and approved by FM Approvals. We have maintained our Approval status since 2004. We continue to lead the way by offering the largest selection of certified, U.S. made, hot work fabrics for any kind of horizontal or vertical hot work procedure including welding, grinding, brazing, chipping, heat-treating or sand blasting. While other companies have followed our lead in getting their products third-party tested, none have as many choices as we do to meet any application.
Six Product Categories
Click on a fabric type to learn more about it, or click on a subcategory to see all products available. Or use the Product Search to locate products by specification.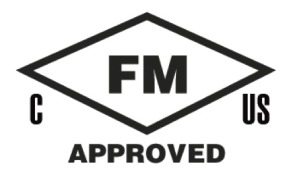 Requirements for Third-Party Certification  Safety professionals in industries such as shipbuilding, nuclear power generation, oil refining, mining, glassmaking and steelmaking now consider certified hot work fabrics a critical safety item. Certified welding curtains, blankets and pads must meet ANSI/FM 4950. The FM Approval Standard rates hot work fabrics by severity of use. The rating helps professionals determine which level of fire protection is needed for a specific hot work operation. Manufacturers of hot work products that meet this standard undergo and pass stringent testing, certification and ongoing audit procedures to meet the conditions for safety, performance and quality. In addition, manufacturers must maintain a quality control program and submit to manufacturing facility inspections as part of the Approval process.
For more information about our FM Approvals click here, and for a brief video presentation on the NFPA 51B Requirements for FM Approved Hot Work Fabrics click here.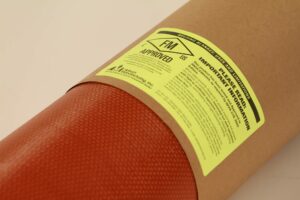 AMI Hot Work Fabrics Meet or Exceed Standards
MIL-C-20079H — Glass Cloth for thermal insulation components
MIL-C-24576A — Cloth, Silica Glass for welding and cutting operations

MIL DTL-24244D— Insulation Material with Special Corrosion, Chloride and Fluoride Requirements
USCG164.009 — Test for Non-combustibility

NRC 1.36 — Nuclear Regulatory Commission Standard

US DOE Safety Rule 10 CFR 851 — Worker Safety and Health Program (for DOE and National Nuclear Security Administration)

US DOE 1910.252 — OSHA Standard on Welding, Cutting and Brazing
ANSI/FM 4950 — Standard for Evaluating Welding Pads, Blankets and Curtains for Hot Work Operations
NFPA 51B, 2019 Edition — Standard for Fire Prevention During Welding, Cutting and Other Hot Work
California Code of Regulations, Title 8, Section 4848 Fire Prevention and Suppression Procedures
ANSI Z49.1 — Safety in Welding, Cutting and Allied Processes
API 2009 — Safe Welding, Cutting and Hot Work Practices in the Petroleum and Petrochemical Industries
The NFPA 51B Standard — the one most often cited by both government agencies (OSHA, DOE) and private industry groups (API, AWS) for fire protection — now requires that welding curtains, blankets and pads be "Listed or Approved" (third-party certified) to ANSI/FM 4950. ANSI/FM 4950 is a new standard that tests and rates fabrics based on severity of use.
All 4 results for "Welding"