Ever Green® Cut 'n Wrap™
Ever Green® Cut 'n Wrap™, a patented technology for reusable insulation pads, is an "all-in-one" removable blanket insulation kit for pipe components and fittings. Cut 'n Wrap removable insulation pads are ready-to-use. These removable and reusable insulation blankets for valves steam covers, hot water, and dual temperature distribution pipe, valves, flanges, fittings and other hard-to-get-to components. AMI offers Ever Green removable insulation blankets in three temperature ranges:

(rated to 500°F) — for indoor steam and hot water distribution systems
View Product

(rated Min/Max: 32°F/250°F) — for chilled water or dual temperature components
View Product

(rated to 700°F on the hot - or challenge - side) — for elevated temperature steam and process lines
View Product


Ideal for Facility-Wide Retrofit Projects
AMI's Ever Green® Cut 'n Wrap™ combined with our new Green Up Retrofit Installation Service significantly improves system efficiency and reduces fuel costs. It's a neat, clean and quick system.
Cut Heat Loss by at least 85%
Payback in 1-2 Years
Fabricate & Install Insulation Covers onsite in Minutes!
Removable & Reusable
Reduce Greenhouse Gas Emissions
Significantly Reduce Workplace Temperatures
All 3 results for "Ever Green® Cut 'n Wrap™"
Cut 'n Wrap Saves Heating and Cooling Costs for Many Organizations, Including: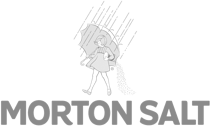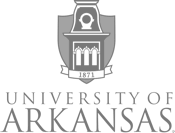 Architect of the Capitol
Argonne National Laboratory
Bloomsburg University of PA
Bowdoin College
BYU-Idaho
Central Maine Healthcare
Cornell University
Darigold
Dept of Veteran Affairs
District Energy - St Paul
Duluth Steam Cooperative Assoc
Ethylene LLC
Franklin Memorial Hospital
GSA - Central Heating Plant
Hamilton College
Henkel Technologies
Holyoke Medical Center
Huber Engineered Woods LLC
SpecLink-E Master Guide Specification System