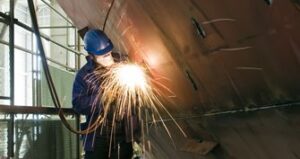 This video presentation discusses why you should insist on the FM Mark of Approval on all your hot work welding fabrics. It provides information on the updated NFPA 51B Standard (which requires Listed or Approved welding curtains, blankets and pads.)
Learn more about the FM Approvals performance rating system adopted by ANSI and NFPA.
See a side-by-side comparative fire test of welding blankets.
Learn how to identify certified products to ensure compliance.
Or click here to watch the video now online.